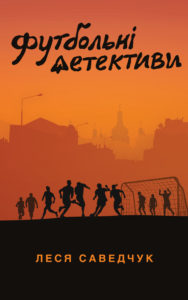 Futbolni Detektyvy
(The Soccer Detectives)
by Lesia Savedchuk
A Ukrainian-language young adult novel written and set in Canada
Glossary with English translations included
After soccer practice, the Scorpions find a mysterious purple pouch hidden amidst their soccer bags.  While following the pouch's trail, the members of the team uncover more mysterious clues and find themselves pursuing the perpetrators of a major museum heist.  Dinky cars and corks become the soccer detectives' weapons of choice in exposing the thieves behind the theft.  Join in the fun as Romko, Niunka, Kozak and the whole Scorpions team wage war on the bad guys in their own inimitable fashion.

About the Author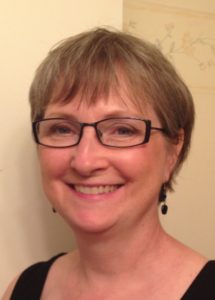 Lesia Savedchuk is the author of a series of 19 books in Ukrainian for beginning readers published by Dzvin Publishers in the 80's. Among her popular titles are Tomchyk, The Purple Planet, and Cookies with Mustard. She has also written a series of 5 books about Ukrainian saints for upper elementary readers (in English), published by Novalis Press. Lesia likes to write funny songs and poems, often for friends and family, as well as humourous short plays. The Wonderful Adventures of Otaman Charka and Where in the World is Carmelita San Diego?  have been staged at the Tryzub Festival in Calgary, Alberta, where Lesia lives. She is currently working on her first 'grown-up' novel.
About the Illustrator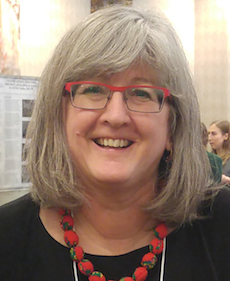 Larisa Sembaliuk Cheladyn is an accomplished Western Canadian artist based in Edmonton, Alberta, who dedicates herself to creating theme-based collections, as well as commissioned works, most often watercolours. She is also the illustrator of a series of bilingual children's books produced by Kazka Productions. Currently working on a Ph.D. at the University of Alberta, Larisa's academic interests combine her interests in art, folklore and cultural identity, and include the study of such varied artistic creations as Ukrainian Canadian comics and embroidered pillows.